"Committed Together!" The 4 pillars of our CSR strategy
When you make such nice products, you feel inevitably responsible for their impacts throughout their life cycle. That is why we are committed to sustainable development in all our activities, both as a creator and as a retailer. On the environmental front, of course, but also social and through solidarity. Our motto: "Committed together!"

Supporting our employees' development and recognising their talents, to invent with them the sustainable business skills of the future. Mobilising ourselves for social and economic development in the countries where we have a presence, for example through our Foundation, with a particular focus on issues related to our business, namely forest conservation and product reuse, by involving our staff.
Because progress must be measured and proven, we have defined detailed targets for each of these pillars. These targets are explained in the pages on each pillar.
Our strategy "Committed Together!" is a collaborative program that was defined with the contribution of all of the Group departments. The idea of "working together" generates positivity and encourages collective involvement: "Together" means our executive committee as well as all of our employees, our suppliers, our partners and our customers, in an incentivising approach to promote progress.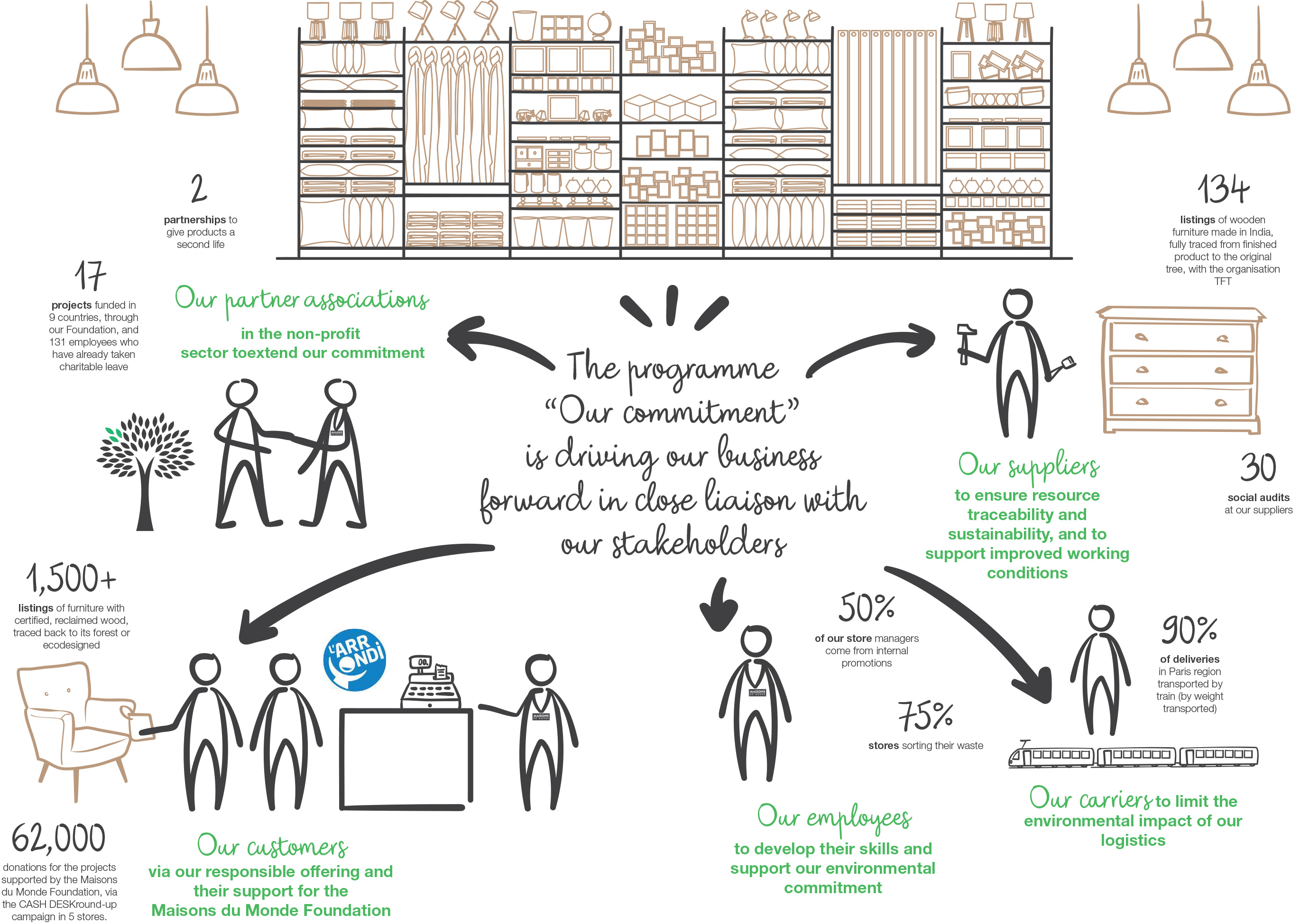 The roots of our commitment
Creation and artisan know-how have always been core elements of our business model.
We have a long history of working with our suppliers on the traceability of materials, in particular on the sources of wood, widely used in our furniture.
In addition, our designers and buyers travel the world in search of the trends of tomorrow.
This curiosity and interest in foreign lands has naturally led us to take an interest in the development challenges in southern countries.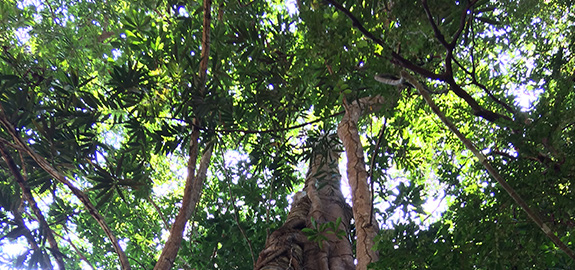 In 2006, we began supporting the l'Homme et l'Environnement Association in Madagascar, and then we created the Man & Nature Association which develops an innovative approach to biodiversity conservation, based on the economic promotion of natural resources through sustainable exploitation and a fair income for the local communities in the south, in partnership with private companies in the north. Co-founded by Xavier Marie, this association is today one of the most famous for its expertise in favour of biodiversity.
In 2010, we formed our Sustainable Development Department and have since carried out key actions all along our value chain, from ensuring traceability of materials used in our products to finding a second life for our products. In 2016 we finalised our Ambitions for 2020, co-written by all the departments, defining ambitious targets on each of the pillars of our CSR strategy. Approved by the Executive Committee of Maisons du Monde, they make CSR a key component of the Group's ambitions.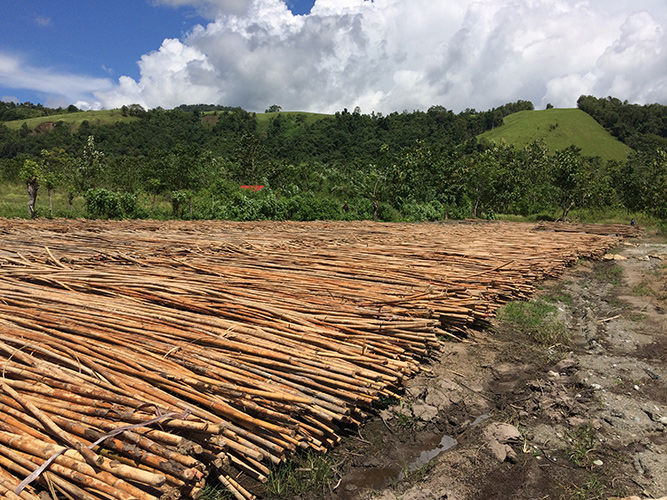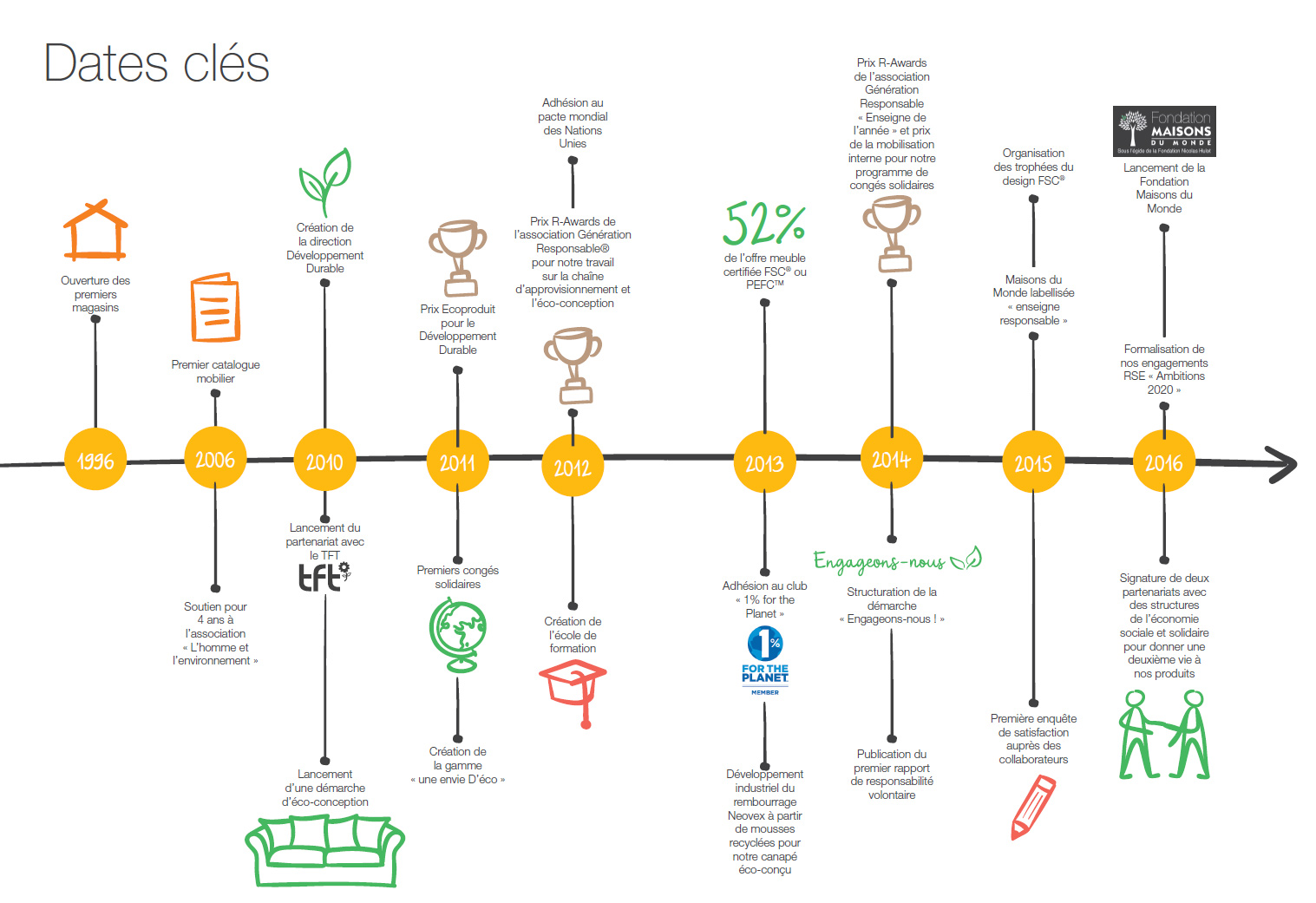 Reporting and performance
To learn more about our CSR actions, you can browse the following publications:
For our actions as a responsible retailer, we are certified as a Responsible Retailer - level 2 by the Club Génération Responsable.
This certification recognises our commitment on 5 priority actions among the commitments of the Convention Voluntary Retail Agreement.