Whether you're moving, renovating, rearranging your decor or simply having a change of furniture, the Maisons du Monde Decor workshop can help you! Find advice to help create a world you feel at home in, fitting with your budget and your living space.

Come meet our sales advisors at the Decor Workshop. Fabric samples, colours, textures: you can see all our materials, fabrics and dyes for our furniture, curtains and rugs to mix and match and find what's right for you!
Available at Maisons du Monde Showroom in Rue du Bac, the Wagram store in Paris, Lille Faidherbe, Belle Étoile in Luxembourg and soon in other sales outlets in France and elsewhere in Europe.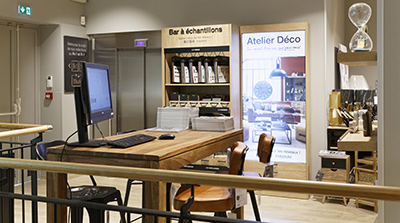 With our new mobile app Maisons du Monde 3-D at Home, you can visualize whether the furniture you like will blend into your room using virtual reality.
Over 600 products available, with 3-D modelling, in all versions.
Available in the United Kingdom, France, Germany, Italy and Spain.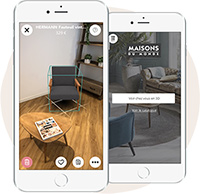 On the website www.maisonsdumonde.com, you will find two possibilities to give life to your home furnishings project:
a digital plateform to design your very own project. Available in the United Kingdom, Spain, France, Germany and coming soon to Italy.
a home decoration advice service provided by professional interior decorator. Available in France.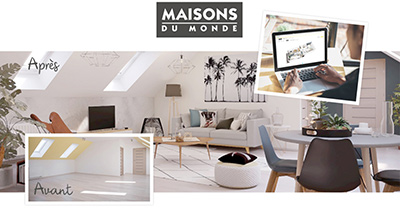 Download our press release here.
With the Decor Workshop, giving your home a makeover has never been so easy!