At our company, we call our strategy our "roadmap". This goes well with our origins as world travellers, bringing back the most beautiful designs. Our roadmap is organised around 4 pillars.


Continue to inspire our customers with our unique and affordable offering
At Maisons du Monde, we want to be a source of inspiration for our customers. They come to us for the style, or rather the styles. They come to us for the latest trends, since we offer one new furniture collection and two new decoration collections each year. They also come to us for the prices, which are affordable for any budget. In short, they come back again and again. Our clients are loyal and committed to our brand. This is the result of more than 20 years of work and dedication by our staff.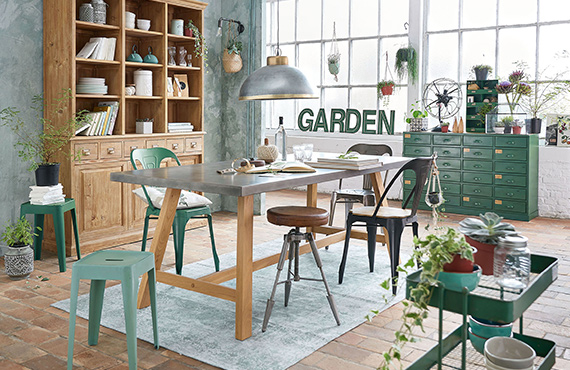 Continue to drive Like-for-Like growth
After focusing on products and then expanding our network of stores in France and internationally, we rolled out e-commerce in an omnichannel strategy. We are now putting all our energy into enriching the customer experience at Maisons du Monde, on all points of contact, including the stores, online, the call centres and at the time of delivery, while capitalising on our fundamentals (products, prices, channels). In this spirit, in 2016 we introduced free in-store delivery for online purchases and sales and advisory through digital tablets for in-store salesforce examples of innovations that offer a unique and seamless cross-channel purchasing experience.
Our new actions along these lines include implementing a Voice of the Customer program, collecting and analysing additional data and developing targeted communications.
Our customer oriented strategy and continuous innovations have helped us to be a top performer in our segment since 2001.
We have posted uninterrupted double-digit top-line growth and superior like-for-like growth through business cycles.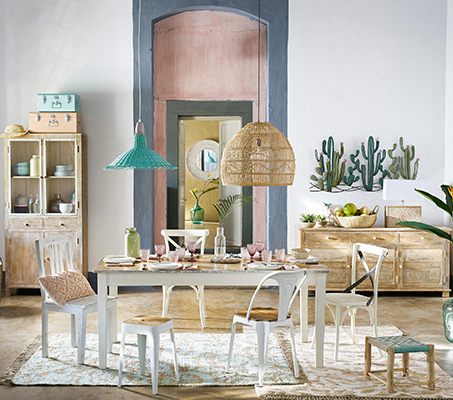 Dynamically manage and continue to selectively develop our French store network
From 4 stores in 1996 to 221 today*, the network has expanded throughout France to serve more customers. We want our expansion to be selective, focusing on locations that make sense for our customers and that guarantee a return on investment in 2 to 3 years. We pay particular attention to store size, to effectively display our offering: city centre stores, stores in shopping malls, larger suburban stores. We also want our existing stores to always be ship-shape and attractive for our customers. We have initiated renovation programs with redesigned and restyled merchandising to reflect our new brand identity.
*as of 31 Decembre 2018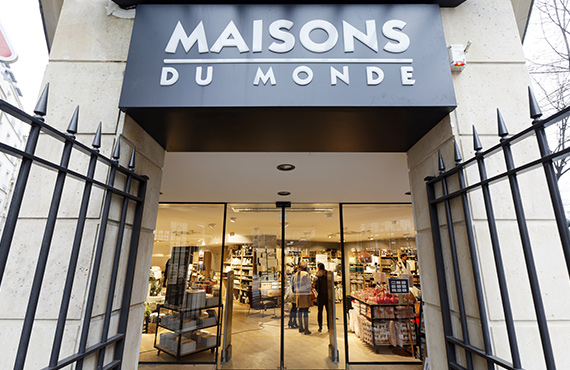 Accelerate selective international expansion
We began winning the hearts of European customers in 2003, with our first store in Spain. Our growth has accelerated since then, with points of sales in Belgium, Italy, Germany, Luxembourg, Switzerland, the UK and most recently in the United States. A few years later, we expanded our web presence and today we have e-commerce sites in 12 countries (the 9 countries with points of sales and 3 countries where we are pure-players: Austria, Portugal and the Netherlands).
Our ambition is to continue our international expansion, with an objective of 35-40 gross store openings in 2019, focusing mainly on our existing markets. Our approach is selective and tailored to each country, with clear objectives for store networks and online sales, based on the local performance of each channel. We will implement this expansion strategy while maintaining strict financial discipline, focusing on preserving profitability.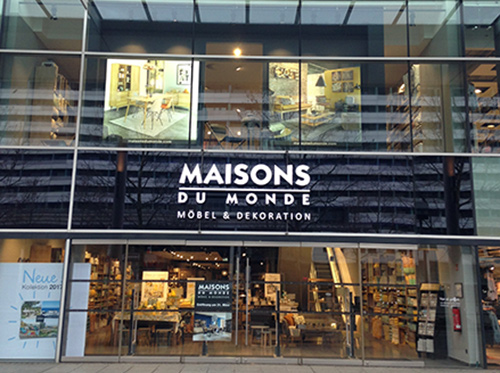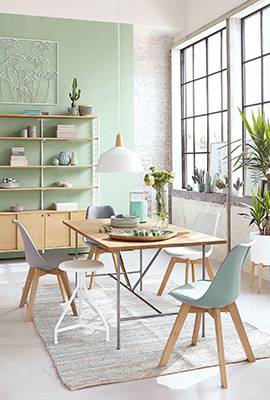 In addition to these 4 strategic pillars, we want to develop franchising and our B2B offering
At Maisons du Monde, franchising is all about partnership! Our strategy is built on forging strong partnerships with local operators who have experience on their market and who can promote the Maisons du Monde concept. Maisons du Monde has already opened 7 stores under franchise with various partners: two in La Réunion, one in Morocco, two in Dubai, one in Qatar and one in Martinique.
We are also accelerating the roll-out of our B2B offering available to the business world, including hotels, architects, institutional organisations and the entertainment sector. We have a dedicated team working to conquer this new clientele, who are quickly learning to love our brand as much as our B2C customers do!