At Maisons du Monde, we believe that it is possible to create sustainable products without having to turn our backs on style! For the second year running, we offered students from French design schools the chance to work on the eco-design of furniture or decorations.
Look back at the second edition
For this 2nd edition, 50 candidates from 17 different schools sent us their projects: Ecole de Design Nantes Atlantique, Pivaut, STRATE, Politech Orléans, Condé Lyon, Boulle, Condé Paris, ENSAAMA, ESMOD Paris, CREAPOLE ESDI, Ecole Supérieure de Design des Landes, ENSCI, Académie Charpentier, Université Toulouse II - Jean Jaurès, Condé Nice, Bellecour école and ESADSE.
At the start of February, our designers, stylists and product managers pre-selected 11 projects for the furniture category and 5 projects for the decoration category. At the end of February, a jury of eco-design experts, including our partners Eco-mobilier, FSC®, EVEA, Eco TLC, supported by the ADEME and the Fondation pour la Nature et l'Homme, rated the environmental reduction efforts described by the students.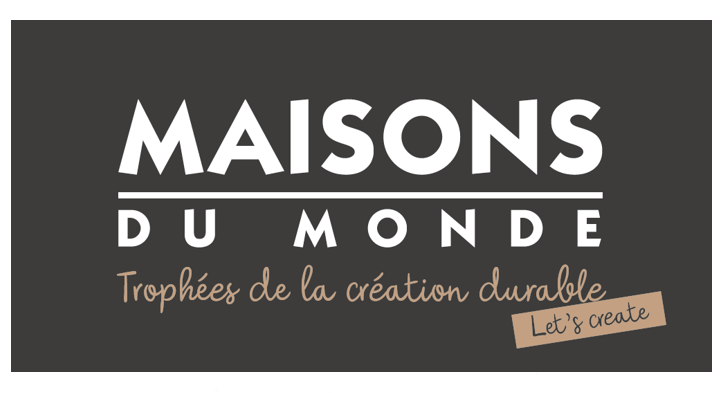 At Maisons du Monde, we are overflowing with ideas as are our customers! Everyone has a role to play in creation, our rallying call: Let's create"
Turning an idea, even one that is slightly crazy, into a marketable product is what we do. The Awards invite us to pass on our profession to future creators: help them to become professional by raising their awareness about sustainable development is proof that eco-design can rhyme with style. The Sustainable Creation Awards bring to life a collective work with expert partners and schools on creation, learning and the environment.
Discover the winning projects!
The prize ceremony was held on Thursday 11 October 2018 in Paris, in the presence of the Sustainable Creation Awards' partners. Four prizes were presented:
Laura Capuano from the Ecole Condé (Nice) received the "Decoration" award for her bedside lamp "The wood's light". 

She wins a €2,500 cheque, the production of the prototype of her project and the chance to do an internship with the Maisons du Monde team of designers.
Toscan Giri from ESADSE (SaintEtienne) received the "Furniture" award for the "Diane" bench-bookcase. 

He wins a €2,500 cheque, the production of the prototype of her project and the chance to do an intership with the Maisons du Monde team of designers.

Nolwen Praizelin from the Ecole Pivaut (Nantes) received the FSC France Special Prize for her project "Narcisse". 

She won €600 of Maisons du Monde FSC® certified furniture.

Justine Fournier and Romain Pierrot from ENSAAMA and the Ecole Condé (Paris) received the "Like it" public prize for their "Ammó" project. 

They won a €500 Maisons du Monde gift card.

The wood's light bedside table version, and the Diane bench-bookcase will soon be sold by Maisons du Monde.
Congratulations to all the winners!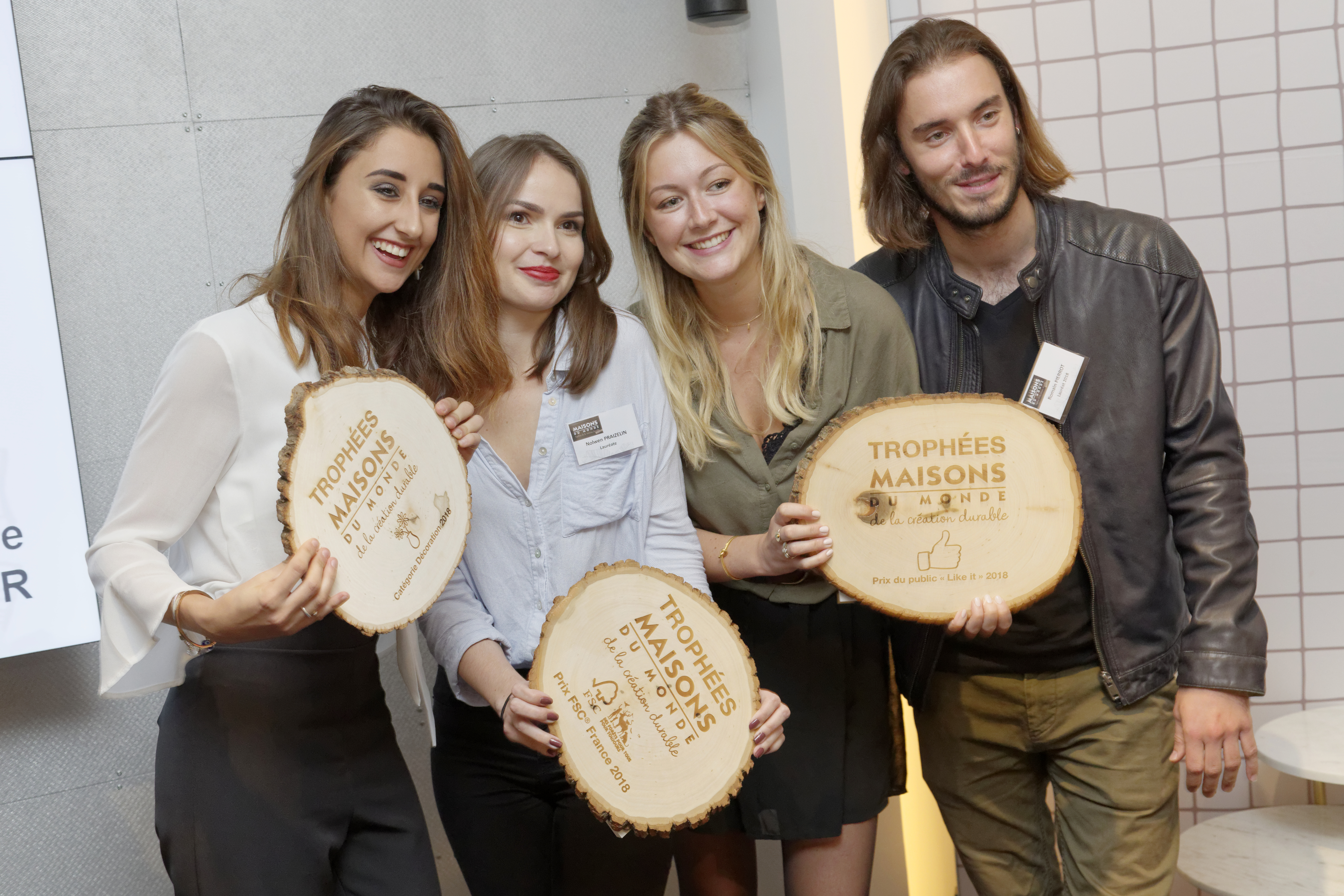 Download the press kit (french only).