The 4 pillars of our CSR strategy
When you make such nice products, you feel inevitably responsible for their impacts throughout their life cycle. That is why we are committed to sustainable development in all our activities, both as a creator and as a retailer. On the environmental front, of course, but also social and through solidarity. Our motto: "Committed together!"

Offering a responsible furniture and decor range that is transparent regarding the origin of the raw materials, the working conditions of our suppliers and the quality of the products, with no risk to health or the environment.

Gradually transforming our product line by including more sustainability criteria, engaging in ecodesign while educating the designers of the future. Giving our products a second life, by finding innovative and sustainable alternatives to recycling.

Being citizen traders, keen to reduce our carbon footprint and energy consumption, to sort and recycle our waste and use the least polluting transport modes possible.

Supporting our employees' development and recognising their talents, to invent with them the sustainable business skills of the future. Mobilising ourselves for social and economic development.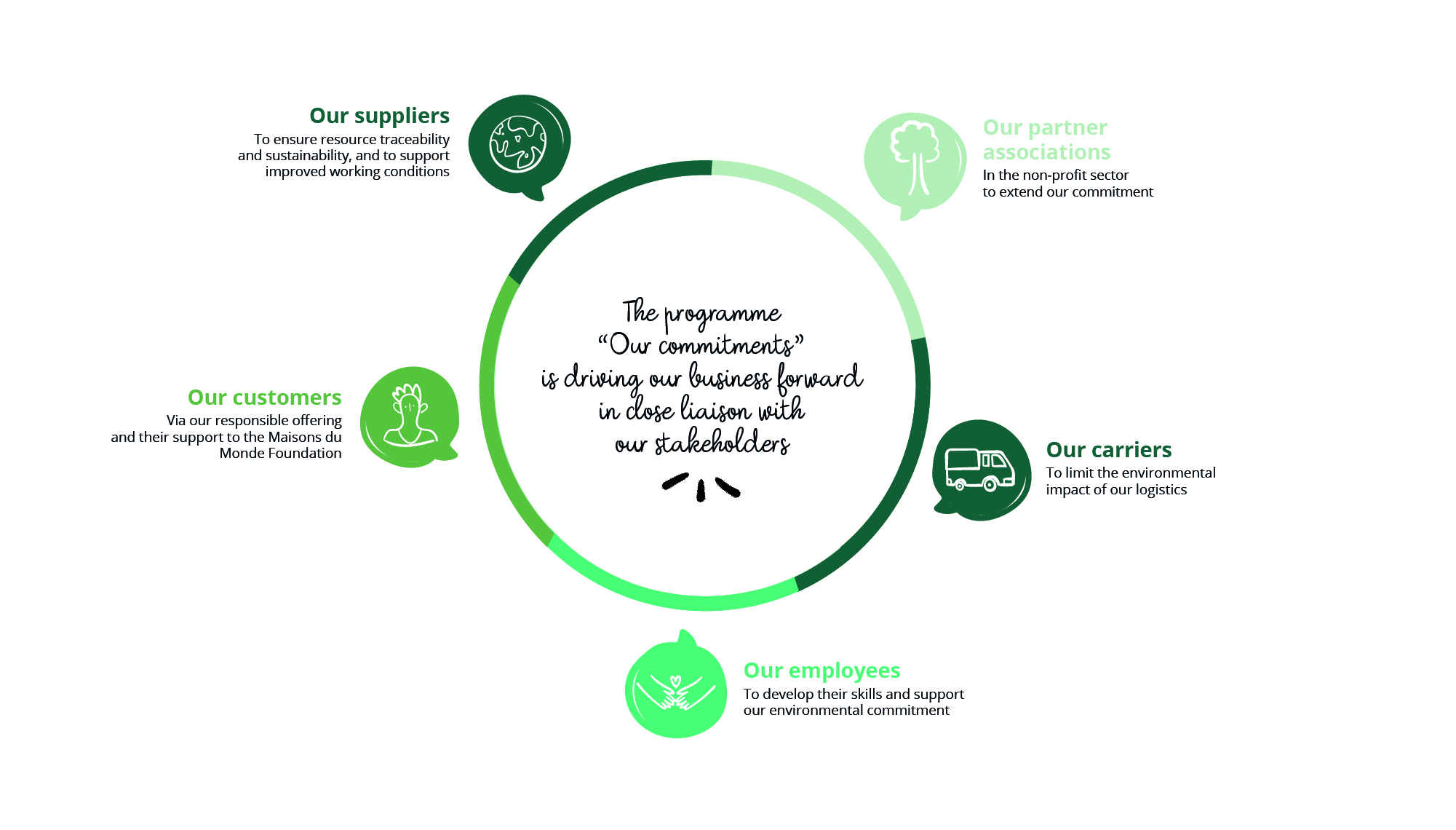 Because we like beautiful stories and numbers, here are a few to illustrate our commitment:
150 social audits conducted on our strategic suppliers

68% of our wooden furniture range meets a sustainability criterion

97% of our shops are powered by renewable electricity

1;3 million euros and 13 million donations collected via the CHARITY ROUNDUP in France 
Want to find out more? Discover all our actions in 2020 ! 
The roots of our commitment
At Maisons du Monde, we have been studying the impact of our products for more than 10 years and we are convinced that it is possible to offer beautiful products that are also affordable and sustainable!
Since 2006, Maisons du Monde has committed to protecting the environment with the creation of the Man & Nature association which develops an innovative approach to the conservation of biodiversity. In 2010, to further our work and give structure to our actions we created a sustainable development division. Today still, it continues to initiate and oversee a multitude of projects: traceability of the materials used, carbon policy, second life for products, and so on. The results are convincing and the ambitions for each pillar of our CSR strategy are ever greater! The MDM Foundation, which replaces the Fondation Maisons du Monde, founded at the end of 2015, supports a number of associations working to protect forests and trees.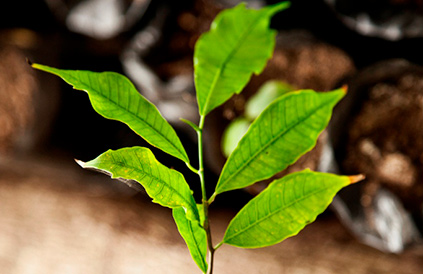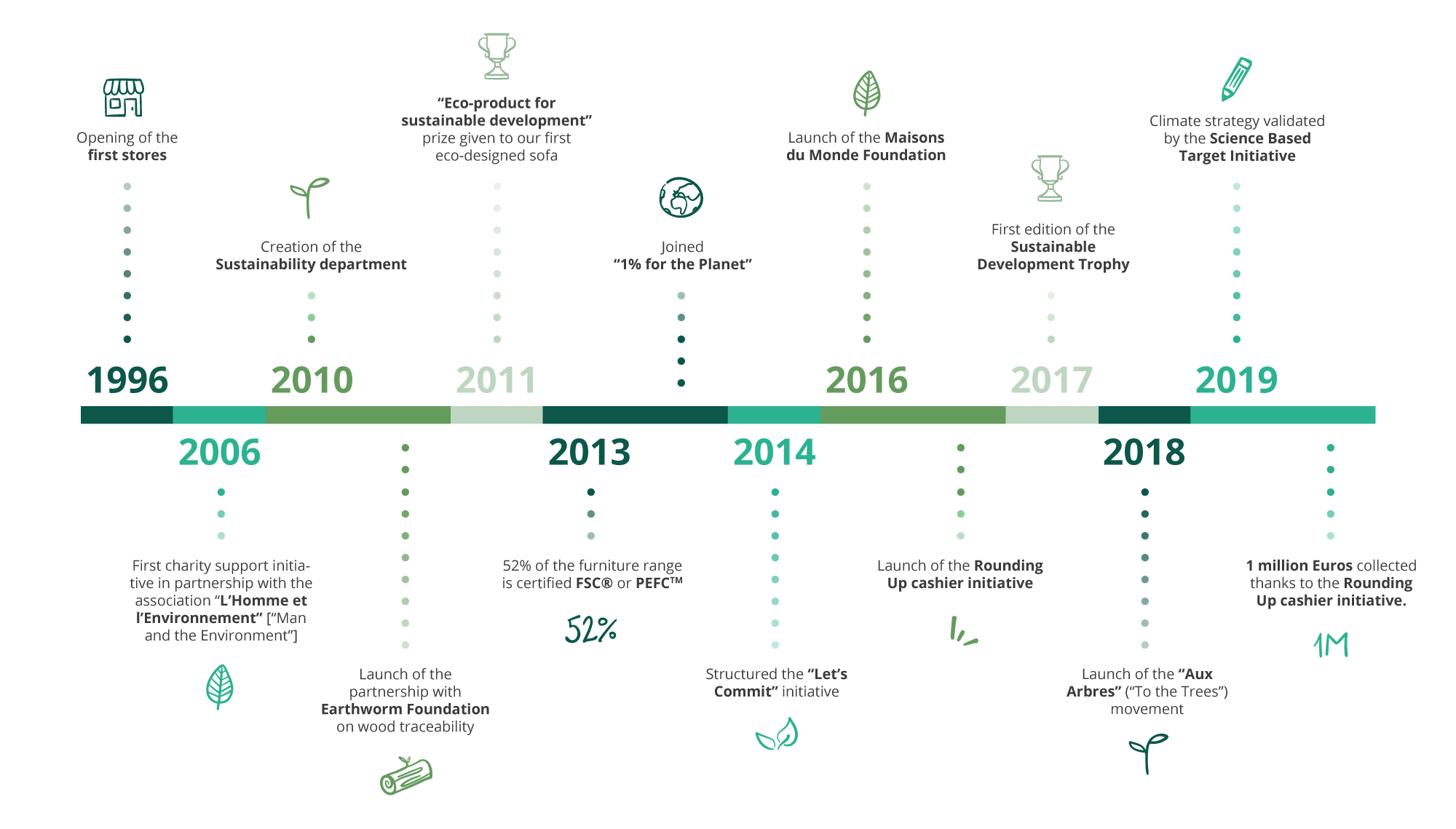 Feedback on our commitments
To learn more about our CSR commitment and our Foundation, you can browse the following publications:
In 2015, we obtained the Responsible Brand label based on an assessment of our CSR approach by the Club Génération Responsable and SGS. In 2019, our work was also rewarded with three "R-Awards": "1st prize for commitment" for our overall CSR approach, "Social action" for our partnership with Emmaus France, "Climate initiative" for our ambition to fight climate change.
Maisons du Monde obtained an A- rating for its climate commitment from CDP
Maisons du Monde is part of the Gaïa 2019 index by Gaïa Rating, an Ethifinance ESG rating agency.