Sustainable relations with our suppliers
Our relations with our suppliers are key to making the collections developed by our designers. To encourage our suppliers to improve, it is important to build a long-term relationship and foster partnerships that combine sustainability and creativity.

Our vision: work with our suppliers to promote progress and progressively deploy our roadmap, to improve the social and environmental conditions at our suppliers' facilities.
Thus, when signing a contract with us our suppliers commit to complying with our code of conduct. They may then be audited on their compliance with these conditions. Progress plans may be set up according to needs and these are monitored and controlled by our local teams. Training sessions on these challenges are also organised each year for our strategic suppliers to encourage continuous improvement.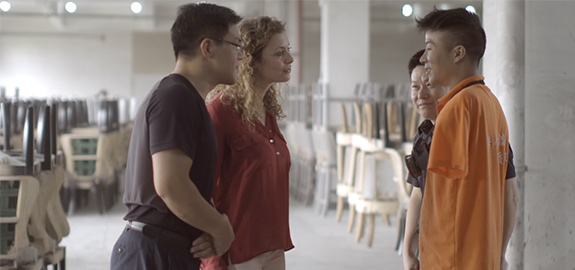 Sustainable wood resource management
We aim to reduce the environmental impact of our products through the careful selection of materials or the use of recycled materials. Our original initiative on wood traceability is now being extended to other materials such as leather and cotton for which we are developing responsible sectors. Today, 68% of our furniture meets sustainability criteria.
Our wood purchasing policy requires that suppliers comply fully with regulations and offer sustainable wood to ensure that the wood in our products is legal and does not promote deforestation:
Certified wood: FSC® or PEFCTM certifications ensure sustainable resource management via a tracing system at all stages in the production of wood-based products. 

Recycled wood: we include reclaimed wood in our products, avoiding further drain on the resource. We work with our suppliers to design products using wood reclaimed from old parquet floors, roofs or even boats.
Traced wood: because we cannot always source certified wood, we have put in place a traceability system, in partnership with a non-governmental organisation, the Earthworm Foundation. These products have a QR code so the customers can see the history of the wood, all the way back to its forest of origin.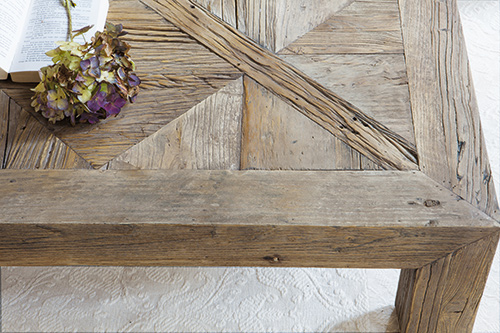 Find out more about our partnership with the Earthworm Foundation
Deforestation is one of the main causes of biodiversity decline and global warming, and Maisons du Monde is the only French company to offer its customers products with total traceability, from the forest to the point of sale.
How does it work?
At the farm: when the tree reaches maturity or gets too old to produce fruit, the wood can be cut. When the timber is harvested, it is recorded for traceability purposes in a registry that contains the name of the farmer, the village, the volume of wood harvested, etc.
To find out more, read the testimonial of Krishan Rao.
At the sawmill: the logs are marked in such a way that, from the tree to the finished product, we can trace the wood all the way back to the farmer's land. They are then cut into boards and marked with a colour code so they don't get mixed up with non-traced wood. This is when Earthworm Foundation carries out its first audit and checks the documents proving the origin of the wood and that it was logged legally.   
To find out more, read the testimonial of San Jay Nagpal.
At the factory: when the boards arrive, a second audit is performed to ensure that the supplier has separated the wood correctly and kept registers throughout the entire production chain. Each time a Maisons du Monde order is ready to be sent, the Earthworm Foundation teams carry out the final audit to check the complete traceability of the wood.
To find out more, read the testimonial of Rajni & Vinod Bothra.
In store: it is only once the origin of the wood has been guaranteed that the product can display a QR Code and tell its story.
To find out more, read the testimonial of Abhiasha Guleria.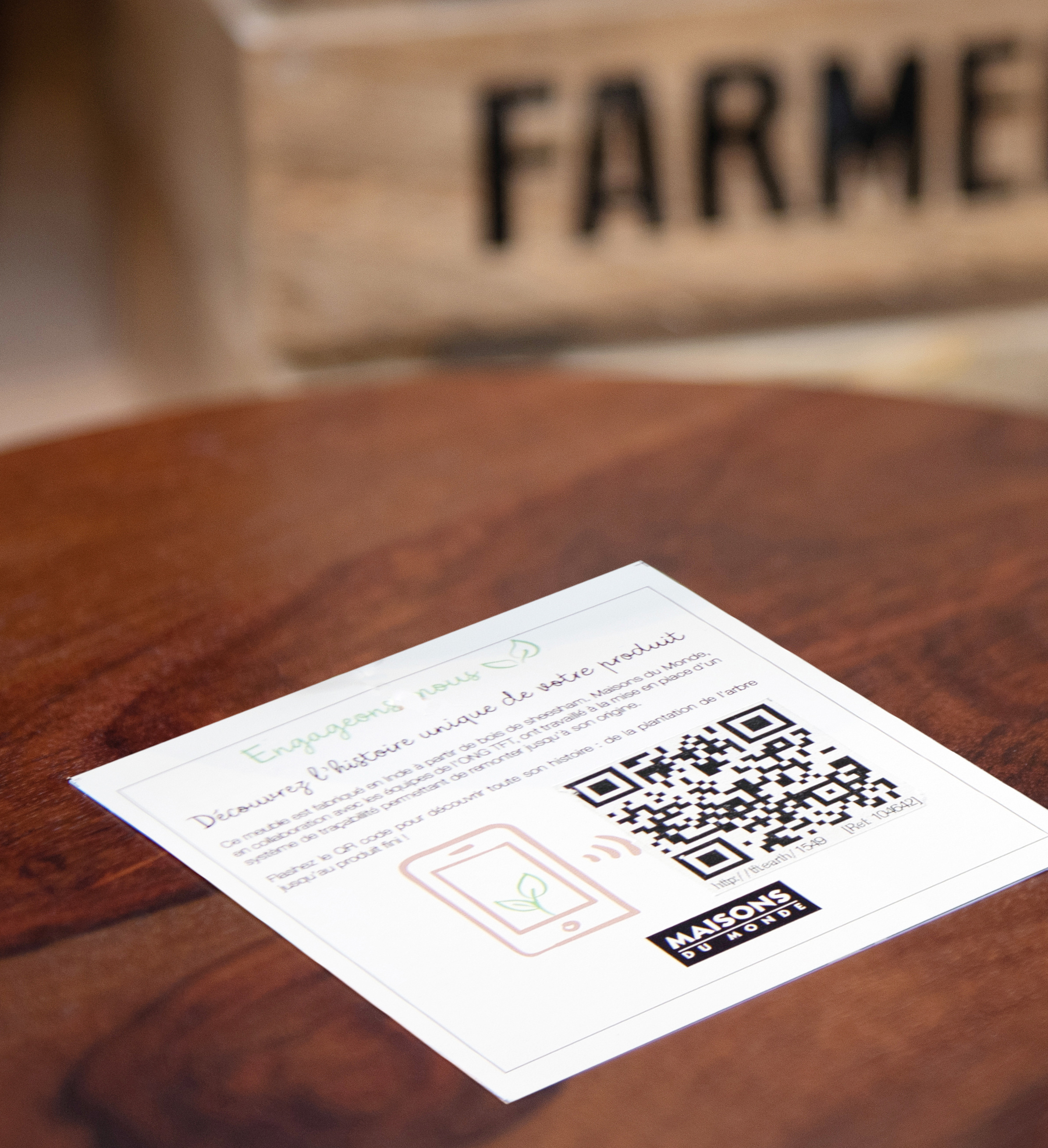 Because guaranteeing risk-free and healthy products is a priority for Maisons du Monde, we pay close attention to the substances they contain. Our suppliers undertake to comply with our specifications which go beyond the regulations in force, and which are improved each year with the addition of new criteria.
Tests are also carried out regularly on the new collections. During manufacturing, products are tested by independent laboratories commissioned by us. Every year, more than 1,200 tests are carried out on our products and, if necessary, substitution plans are set up with our suppliers to remove any substances that are regulated or considered to be at risk.