This year, the report presenting Maisons du Monde's sustainable development actions is offering a web page that offers an insight into the main key figures, actions, and partners committed alongside us in 2018.
Did you know that in 2018...?
60% of our wood furniture offering meets a sustainability criterion (certified, traced, recycled wood or eco-design product).
Maisons du Monde is a partner of 11 associations that work to give downgraded products a new lease of life.
89% of stores are powered by renewable energy.
Since 2016, we have reduced the greenhouse gas emissions of our stores and warehouses by 50%.
58% of store managers or logistics managers come from internal promotion.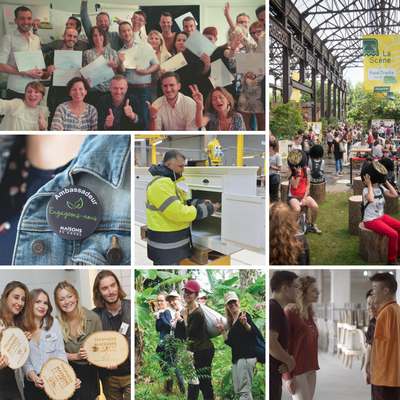 By Maisons du Monde, the CSR policy, it is also...
Reducing our carbon footprint, transforming our products by adapting our collections to favour an increasingly responsible offer, accompanying our staff to help them grow, and mobilising citizens on the subject of environmental preservation.
This is our vision of a responsible and civic brand that works hand-in-hand with its staff, its customers, and also its suppliers in order to help them progress.

Browse the 100% digital 2018 CSR Report:
ourcommitments.maisonsdumonde.com and download the CSR Essential!