To update on progress with its Corporate Social Responsibility commitment, Maisons du Monde has published its fourth 'Our commitment' report!
One year after publication of our 'Ambitions for 2020', which established the Group's CSR objectives, this new report is an opportunity to look at the main initiatives undertaken by the brand in 2017, and to evaluate progress in our key environmental, social and societal indicators.
It complements chapter 2 of the reference document, capturing the highlights of 2017.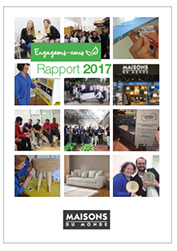 Enhanced support to our suppliers
To help our suppliers move forward on issues surrounding employee welfare standards in production, Maisons du Monde provides ongoing, enhanced support to our strategic suppliers. The Group joined Initiative Clause Sociale in 2017 to simplify our dealings with our partners and establish requirements that are in line with other members.
A training meeting for our strategic Indian suppliers was also organised, to bring together 33 suppliers around our purchasing teams, and set out Maisons du Monde's expectations concerning working conditions.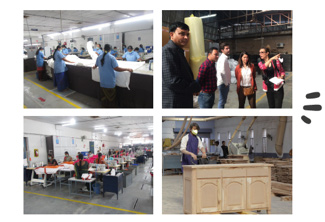 Encouraging sustainable design
Creating a responsible product offer is one of the key objectives of the brand's commitment. From raw material traceability to giving products a second life, the brand encourages its partners to integrate the entire life cycle into product development.
The first Sustainable Design Awards, organised in 2017, recognised two eco-designed products created by students.

Involve customers in the strategy
Achieving the Group's responsible performance objectives requires everyone's involvement. A network of CSR representatives in store was trialled before roll-out, to involve all employees and customers of the brand in the process. Customers were invited to take part in the first 'Give away, Give a makeover' days through furniture makeover workshops to raise awareness about giving products a second life, in partnership with charitable and social economy organisations.