We are creators of original universes for the entire home, but we're also retailers. With us, you'll find a wide variety of stimulating jobs all focused on the same goal: satisfying and inspiring our customers.
Our design office works closely with our buyers to come up with unique, high quality collections at affordable prices. Our merchandising staff, in stores and on the web, create stylish ambiances. Our network staff assist customers in our stores, and our e-commerce staff develop and improve our merchant websites! And our logistics staff, from our warehouse in Marseilles, ensure all deliveries in Europe, right to the customers' door! Of course, our staff at headquarters and the support staff also play a key role in our skills chain.
With an international focus since our beginnings, we are experiencing fast growth in Europe and we have employees in the various countries where we are present, with a variety of jobs, including many customer-facing positions. So many opportunities and so much choice!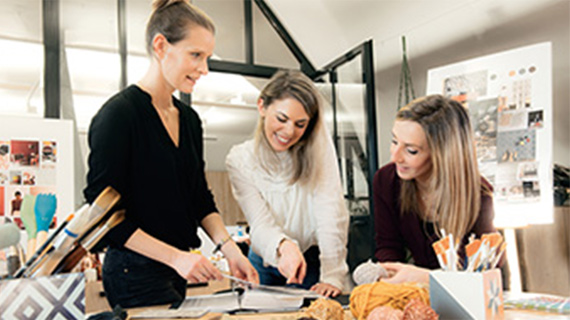 Watch videos about our jobs