Maisons du Monde teamed up with Parisian designer Chantal Thomass to create an exclusive collection of furniture and decor, with a distinct Parisian style. From 10 September to 31 December 2018, embrace monochrome style, a velvet touch and a hint of pink!

The story of a wonderful collaboration
The capsule collection Chantal Thomass x Maisons du Monde was born from a true encounter between the impertinent and glamorous parisian fashion designer and the stylists of a brand embodying inspirational and creative designs.
Their shared goal: open the field of possibilities, play around with Maisons du Monde styles and invent a new collection that fully expresses the Fall-Winter 2018 trends.
The capsule collection Chantal Thomass x Maisons du Monde features fifty products, from furniture to decor, in true Parisian style.
Black and white, silk, satin and delicate details create an elegant, sophisticated look.
Curved furniture legs and two-tone designs create a striking look, lit up by decorative lighting.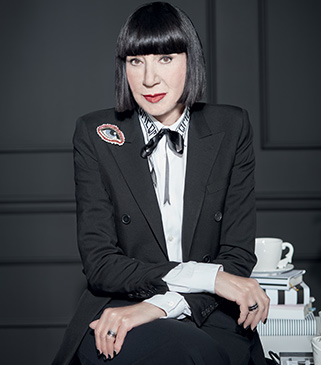 Maisons du Monde is a fantastic playground for a designer like me. With the variety of styles and products, the pizzazz and inventiveness of the brand, I had so much fun creating this collection. And I am very proud and honoured, since this is Maisons du Monde's first capsule collection. So happy to be part of this debut!