At our company, we call our strategy our "roadmap". This goes well with our origins as world travellers, bringing back the most beautiful designs. Our roadmap is organised around 4 pillars.
Maisons du Monde aims to become the benchmark lifestyle partner, by offering a set of relevant solutions around the home, a fluid and inspiring customer experience, as well as a rich dialogue between the brand and its communities, in an open logic. and responsible. This roadmap is organized around 8 points:
A differentiated offer.

An increasingly digital and DATA-oriented group.

An internationally oriented store development strategy.

An industrial approach to the supply chain

A reinforced CSR ambition

Offer an enhanced service offering

B2B, a natural extension of the group's B2C model

Maisons du Monde's strategy in the United States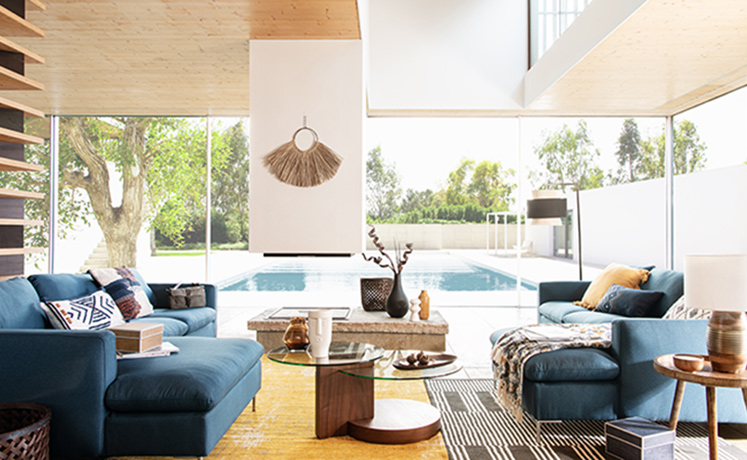 Our unique offer, the strength of our distribution model and the strength of our brand are all assets that will enable us to strengthen our differentiating positioning in a rapidly changing market. Thanks to a clear strategy and a renewed growth model, we expect to reach more than 2 billion euros in sales by 2024.
Continue to drive Like-for-Like growth
After focusing on products and then expanding our network of stores in France and internationally, we rolled out e-commerce in an omnichannel strategy. We are now putting all our energy into enriching the customer experience at Maisons du Monde, on all points of contact, including the stores, online, the call centres and at the time of delivery, while capitalising on our fundamentals (products, prices, channels). In this spirit, in 2016 we introduced free in-store delivery for online purchases and sales and advisory through digital tablets for in-store salesforce examples of innovations that offer a unique and seamless cross-channel purchasing experience.
Our new actions along these lines include implementing a Voice of the Customer program, collecting and analysing additional data and developing targeted communications.
Our customer oriented strategy and continuous innovations have helped us to be a top performer in our segment since 2001.
We have posted uninterrupted double-digit top-line growth and superior like-for-like growth through business cycles.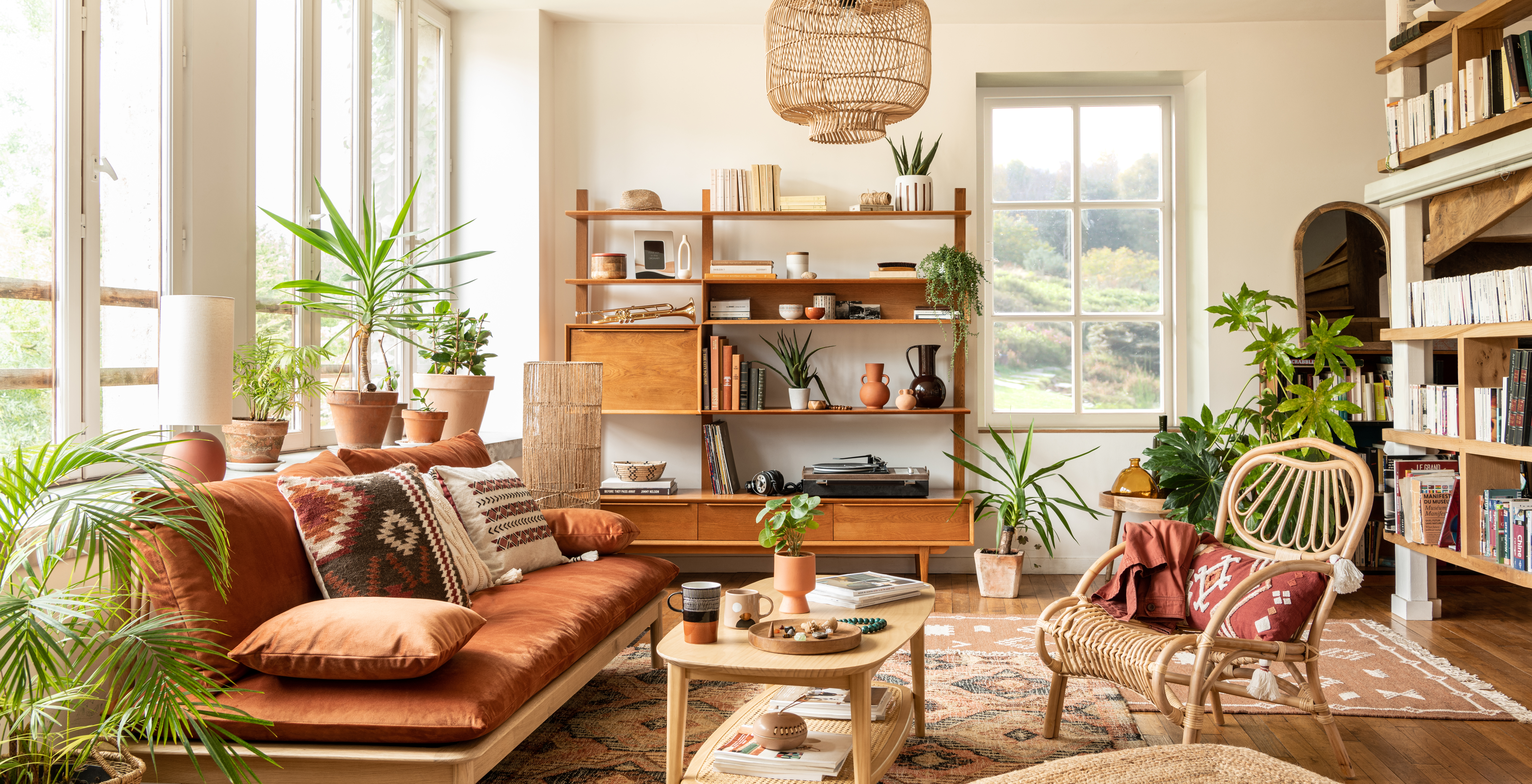 An increasingly digital and DATA-oriented group

Maisons du Monde continues to strengthen the digitization of its activity, with the launch in November 2020 of its selective "marketplace" in France, which today brings together more than 300 brands that meet the criteria of style, quality, affordability and brand responsibility. After a successful launch on its French site, Maisons du Monde intends to make its marketplace accessible in its French stores by early 2022, and to launch it on a second "online" market in 2022. The Group also intends to increase its marketing investments to increase awareness of the Maisons du Monde brand, develop its digital and store traffic, and thus help to become the benchmark brand in Europe in the home sector.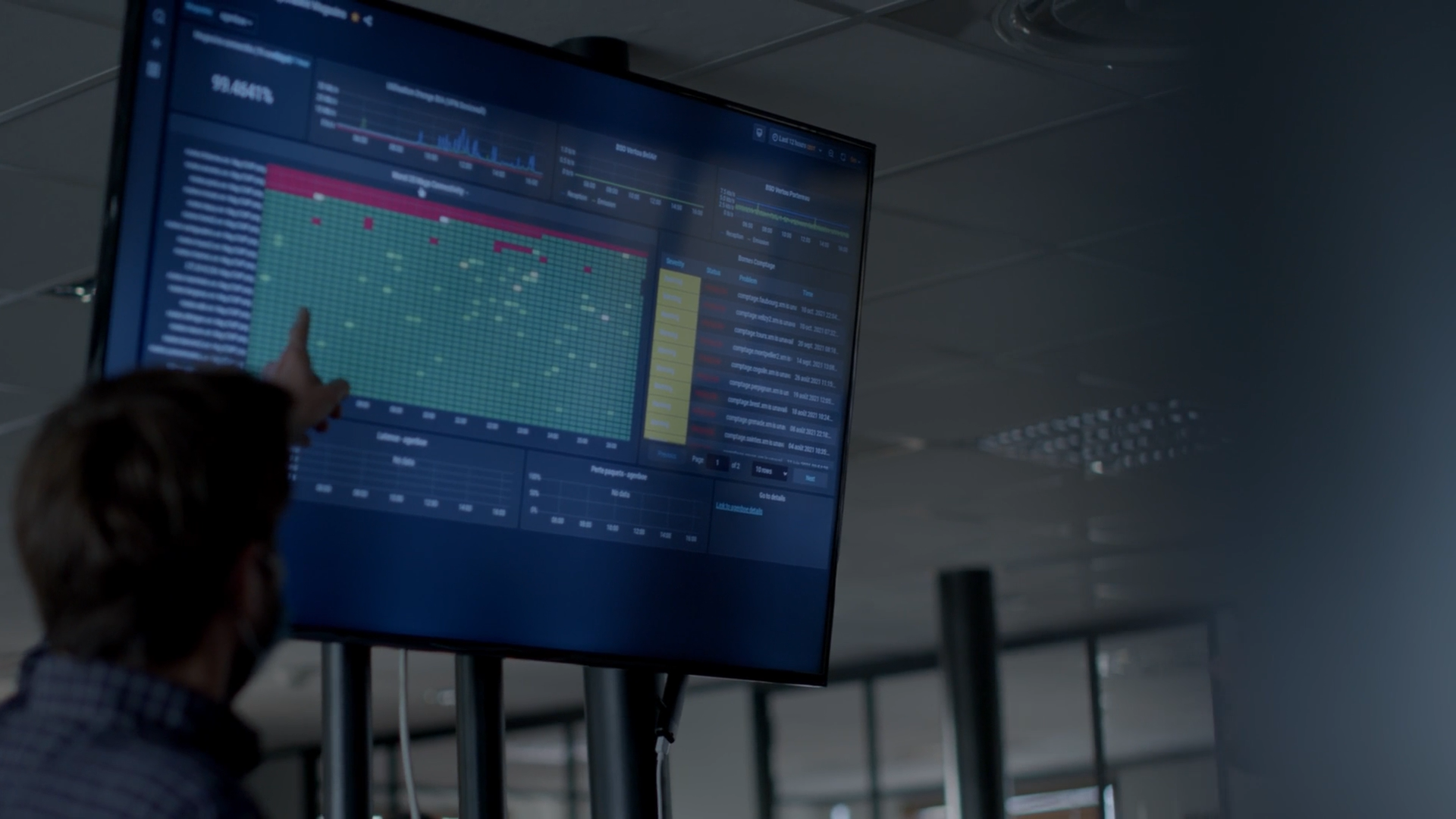 An internationally oriented store development strategy
Maisons du Monde intends to continue the dynamic management of its network and the strengthening of its store concept, thanks to the optimization of its fleet in France and the pursuit of its international development. The Group thus opened its first store in Vienna, Austria in March 2021. After the opening of Portugal last year, Austria became the 9th omnichannel country of Maisons du Monde, the banner already having an active website in these countries for years.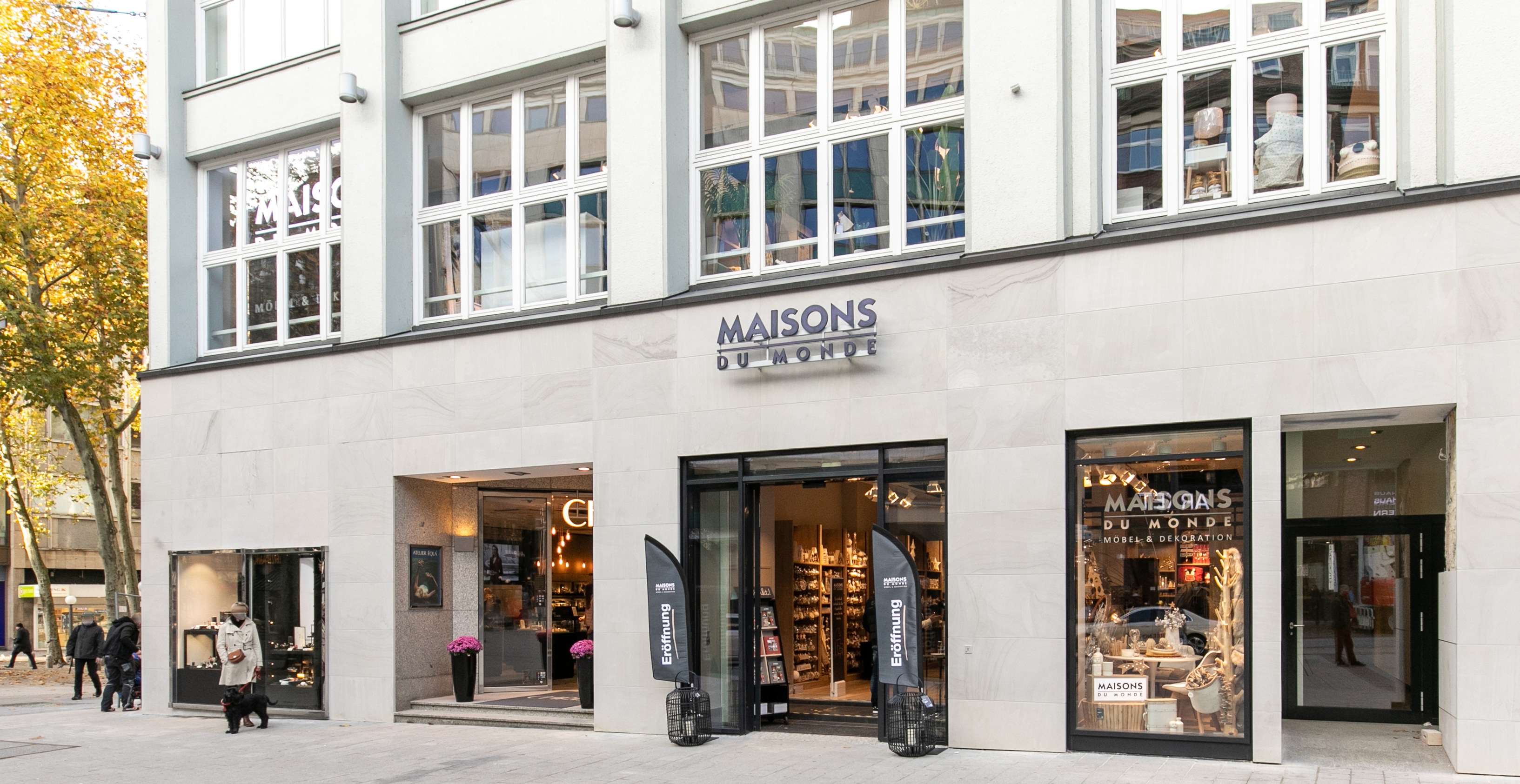 An industrial approach to the supply chain
Maisons du Monde is modernizing its logistics tool in order to support the growth of digital activities and international development. The densification of storage areas and the adoption of a lean approach aim to strengthen the logistical efficiency of the Group's central platform. In addition, a new logistics center of 69,000 m2 located in the north-west of France should be operational in 2022 and will be partially automated later.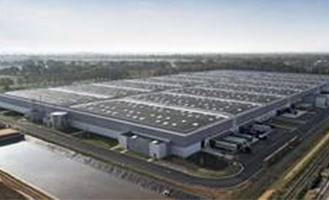 Our CSR movement : Good is beautiful
Maisons du Monde, European leader in inspiring and affordable homes, launched its Good is beautiful brand movement to embed sustainable development in its brand strategy. 
It is a fundamental movement that links the past, the present and the ambitions of Maisons du Monde to create a positive impact throughout its ecosystem. 
Good id beautiful is built on 5 pillars : 
The expansion of its selection of sustainable produts in its offer  
The strengthening of its solidarity actions with grassroots associations to preserve the environment and help people in need. 
A human resources policy that promotes equal opportunity. 
The expansion of a circular and social life cycle  
The transformation of its internal practices to reduce their environmental footprint. 
By 2025, Maisons du Monde is commited to expand by 40% its selection of responsible products of its global offer, create 100 Good is beautiful living spaces and reduce by 25% its carbon intensity. 
Find out more in our Press release Good is beautiful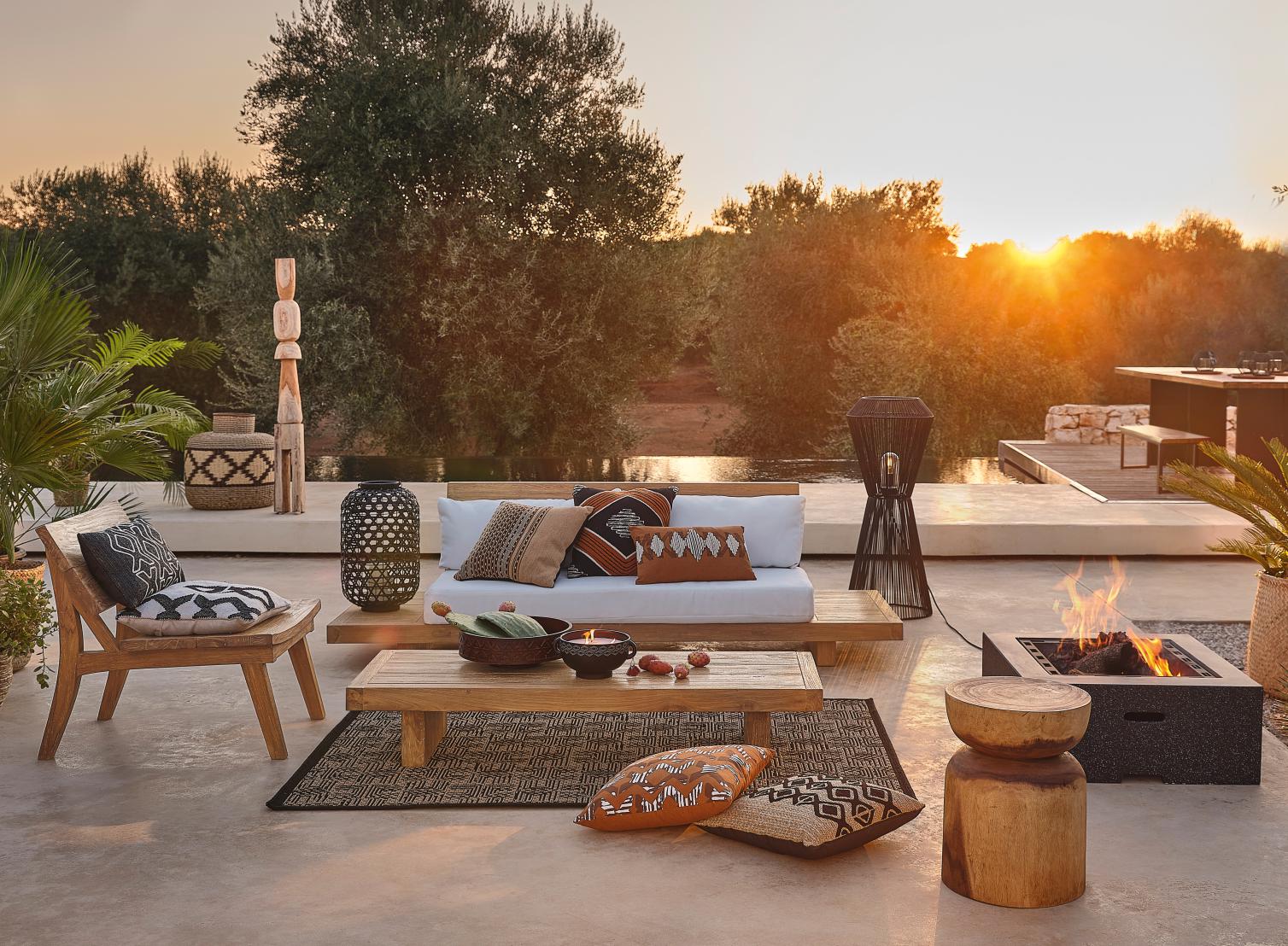 Offer an enhanced service offering
Maisons du Monde continues to enrich its range of services, essential to the customer experience and to strengthening proximity to them. Thanks to Rhinov, a start-up in which Maisons du Monde took a majority stake in 2019, the Group offers an innovative service allowing everyone to benefit from the services of a professional interior decorator, at very affordable prices and in an affordable manner. fluid and fun, 100% digital. Maisons du Monde is also strengthening its commitment to its user communities, offering various content over time and encouraging their interactions. Thanks to increasingly relevant content, Maisons du Monde has seen its Instagram community grow by more than 40%, reaching 4.5 million subscribers.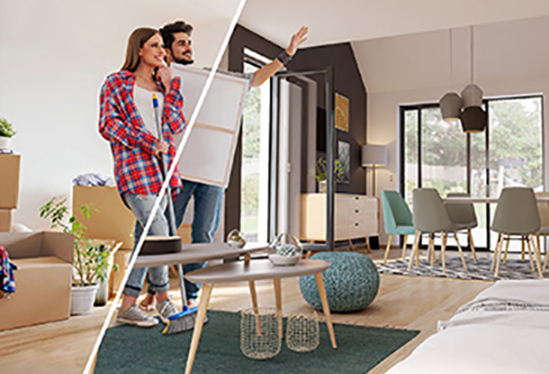 B2B, a natural extension of the group's B2C model
The increase in the product offering and dedicated marketing will help develop the B2B activity, while new trends in hotels, restaurants and new office spaces correspond to the stylish and user-friendly DNA of Maisons du World. Despite a difficult economic climate in 2020 affecting the dynamics of the underlying B2B sectors, the Group continues to believe in this strategic axis and is pursuing its efforts, with an offer dedicated to professionals of 125 products, and the publication of a new catalog illustrating the latest trends.