The jury of the Maisons du Monde Sustainable Creation Awards met on 13 March 2019 to analyse the projects of the students or young graduates from design, fashion and art schools. The projects most in line with eco-design criteria that were the closest to the Maisons du Monde style were pre-selected.

In partnership with Marie-Claire Idées, the eco-organisations Eco-mobilier and Eco-TLC, the association FSC France, the life cycle analysis consultants EVEA, and with the participation of the ADEME and the Nicolas Hulot Foundation, these Awards aim to promote you talent of the future, commit to changing behaviour by raising awareness of eco-design, include the sustainable management of wood at the heart of the product offering and identify sustainable products with a view to selling them.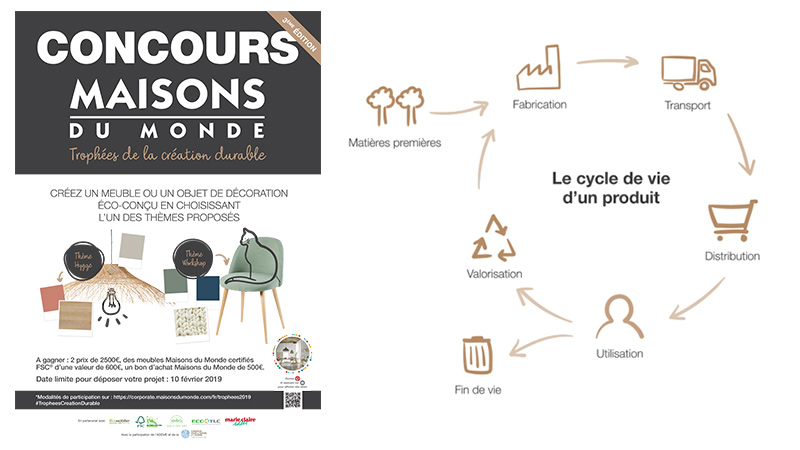 47 students took part in the third edition of the Awards, representing 13 design, fashion, and art schools from all over France. They presented eco-design furniture or decorative accessory projects. The students show great creativity to reduce impacts on the environment, without overlooking style!
The jury selected 10 projects in the "furniture" category and the "decoration" category/ At each step in the product's life cycle, the students showed great ingenuity by proposing innovative uses (double functionality, lifespan, etc.), sustainable sources (FSC® certified wood, recycled materials, etc.) or simple assembly methods for users.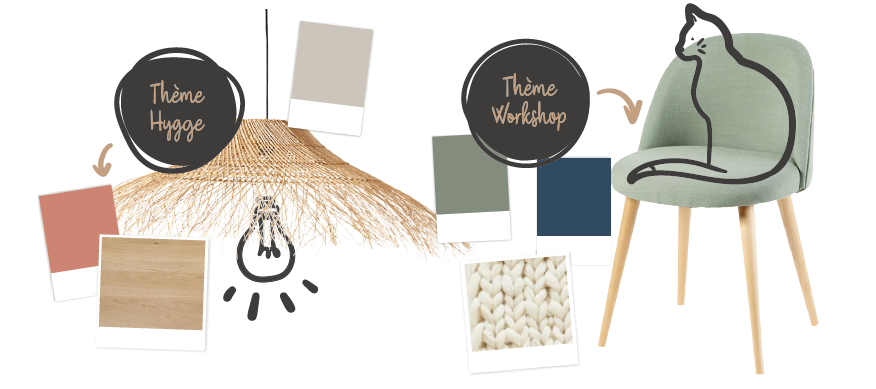 The students were competing for four awards:
"Furniture" award
"Decoration" award
FSC® Award when the product contains more than 50% of FSC® certified wood which meets the challenges of sustainable forest management
"Like it" public award
"Like it" contest on Facebook
From 1 to 30 April 2019, the 10 pre-selected projects will be presented on Facebook in the frame of the "Like it" public award. Web users are asked to vote for their favourite project by liking the student's photo. The winner will receive a €500 gift voucher for FSC® certified Maisons du Monde furniture.
All the winners will be revealed next October in Paris at the official award ceremony attended by the project's partners and design experts. Prototypes of the "furniture" and "decoration" projects will be presented to the participants.
Vote for your favourite project here!